Mixing and Mastering, Loud and Clear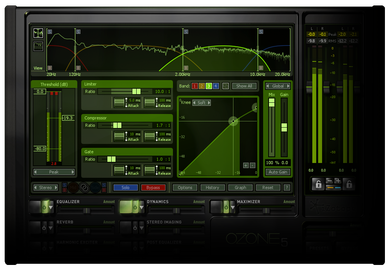 TAKE YOUR MUSIC FROM DEMO TO RADIO-READY
​
- Send songs or albums for professional Radio-Ready Mastering
- Send recorded tracks or whole Pro Tools sessions for full production Mixing
​
- Contact me for these or other services
At Lundquist Audio, an experienced ear and great gear combine to bring your music to the next level. Give it that "polished-sounding" professional finish, by having it mastered by an experienced pro who knows the potential of your music and how to take it there.
Aside from "making it louder", it takes discerning ear to properly master your tracks to make them sound their best on all formats; at home, online, in the car, on the radio, on iTunes, or anywhere else.
It's easy to transfer files for mastering or even whole sessions for mixing via
Dropbox
. You can be on the other side of the world and still get fast, personal service at an affordable price.
I'll even master the first song of an album free to make sure you're satisfied!
Please visit SOUNDCLOUD
to hear the STUDIO SAMPLE REEL
---