Lundquist Audio Recording, Mixing, and Mastering Studio, Columbus, Ohio
Recording > Mixing > Mastering
Columbus, Ohio
---
Personal attention with over 3 decades experience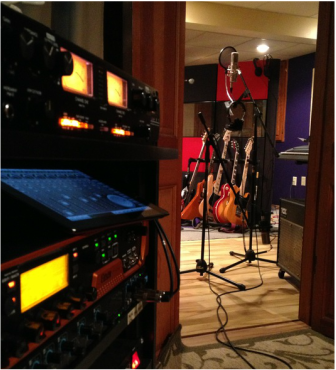 Rock, Pop, Hip-hop, Gospel, Country, Metal, Prog, whatever!
Pro Tools Recording, Mixing and Mastering (in-house or online)
Live Sound and On-Site Recording
Voice-Over, Audio/Video Post Production, Sync to Video
Session Guitarist (sampler) - Add Guitar or Bass to your music
Click to hear the
Studio Sampler Reel on Soundcloud
Visit
LundquistAudio Facebook Page!​​
​



​Lundquist Audio is a comfortable Home Studio located in Hilliard, Ohio (northwest Columbus) offering state of the art production to everyone from local bands to international artists.
Have your music produced by a seasoned professional, at a price you can afford. Quality gear, personal attention, and expert production in a clean, comfortable, creative atmosphere.

Or take your mix online, you can upload your tracks for mixing or mastering via Dropbox, from anywhere in the world!
Since 1998, Lundquist Audio has recorded and produced music from rock to rap, gospel to metal, voice-overs and radio spots, for local artists as well as artists around the U.S. and internationally.
---
Producer, Engineer, Musician, Live Sound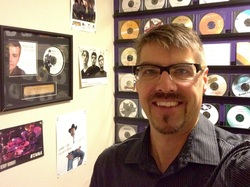 Chris Lundquist
has been involved in the music industry for over 3 decades as a
Producer, Engineer, Musician, Live Sound Engineer
and tour manager, and is dedicated to providing the highest quality product at an affordable price.
Also for hire as
Live Sound Engineer
for several bands and venues around Columbus, with an ear for detail and responsible work ethic.
Some Live Gig links:
Hilliard's Station Park concert series
,
Bar145
,
Harry Buffalo Westerville
,
Dolly Dagger band
Chris has produced and performed in over 500 concerts with former Florida-based rock production company Young American Showcase ("Freefare" and "Freedom Jam" bands 1983-85), and managed national tours for "New Anthem" and "Shade Tree" from Missouri and Illinois, performing hundreds of anti-bullying school assembly rock shows in 2006-2009.
---

Film and Video collaboration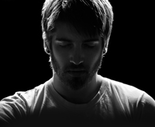 Award Winning Filmmaker and Visual Effects (VFX) Artist
Nate Lundquist
(Chris' son) produces music videos for bands such as The Afters, Memphis May Fire, Tenth Avenue North, Of Mice and Men, and Wolves at the Gate.
GMA Dove Award for Short-Form Video of the Year,
"Live On Forever"
by the Afters.
Emmy Award for visual effects on the PBS WWII documentary "The Forgotten Angel of Bastogne".
Nate spent three years in Jerusalem, Israel filming, scoring, and editing documentary films, and is two-time award winner of the Rincon International Film Festival. Nate has the talent, vision, and capability to make your project look fantastic.
Visit
http://nathanwilliam.net/
for more information on film and video.
---
PLEASE: NO DRUGS, ALCOHOL, WEAPONS, OR EXPLICIT LYRICS.
If your lyrics are explicit or vulgar, I would prefer you find another studio to work with. Here is a list of other Columbus area studios if you need them:
http://cowtownmusic.com/studios.html
STUDIO PICS: